15th Field Artillery at Jaulny, France
---
These two photographs may have been made by the 15th Field Artillery.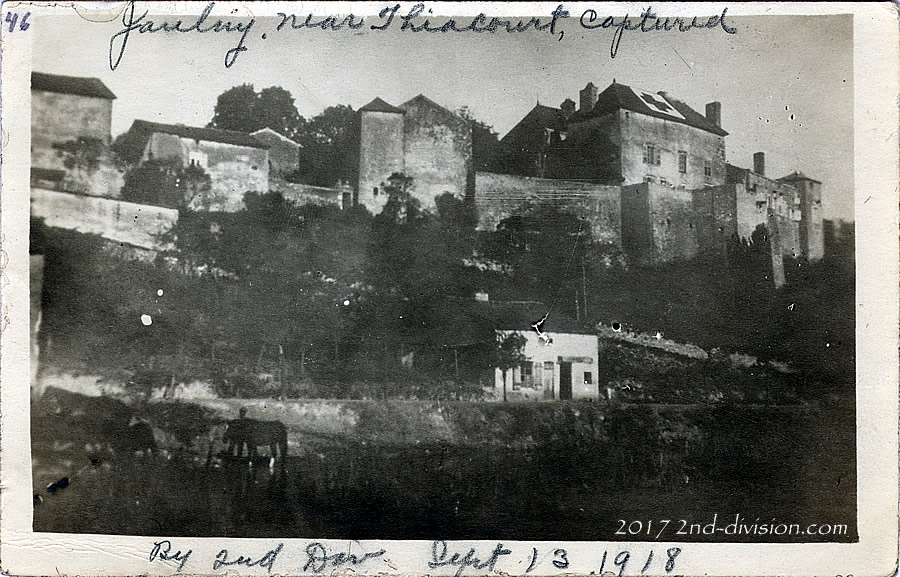 Jaulny. Near Thiacourt, Captured By 2nd Div. Sept. 13, 1918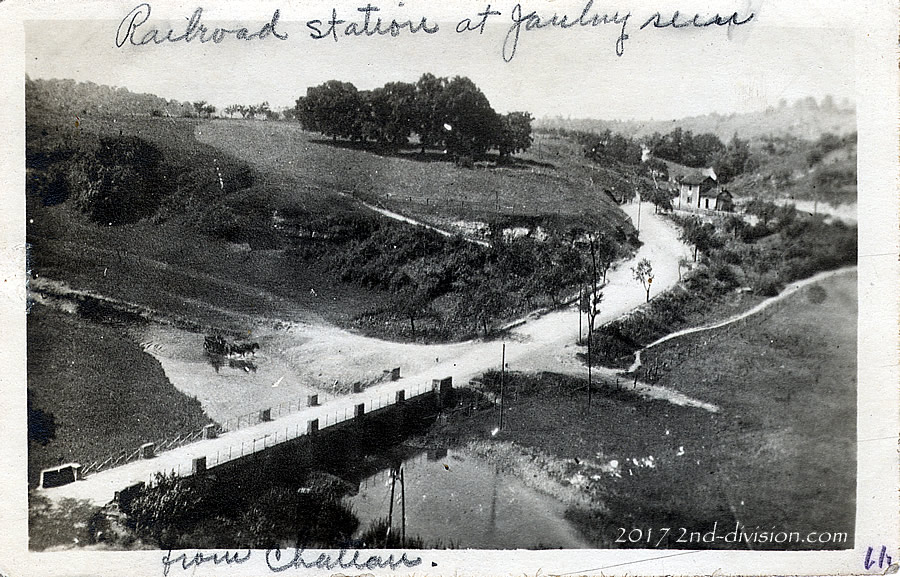 Railroad Station at Jaulny seen from Chateau.


The Town Of Jaulny In The St. Mihiel Salient Image source
From Volume 7 of Records of the 2nd Division (Regular). This was from the Report of Operations of 2nd Engineers from 11 to 16 Sept. inclusive. Written Sept. 22, 1918 by Col. W. A. Mitchell.

RECOMMENDATIONS. That Lt. Spafford, and Lt. Slade, 2nd Engineers, be cited in Division Orders for their ability and initiative in following up the advancing troops, destroying mines and removing explosives under the Bridge at JAULNY, and in rendering safe the bridges at THIACOURT.
Note: This bridge at Jaulny might not still be standing in 2013 except for the efforts of Lt. Spafford, and Lt. Slade. (Ed.)