Company B, 2nd Engineers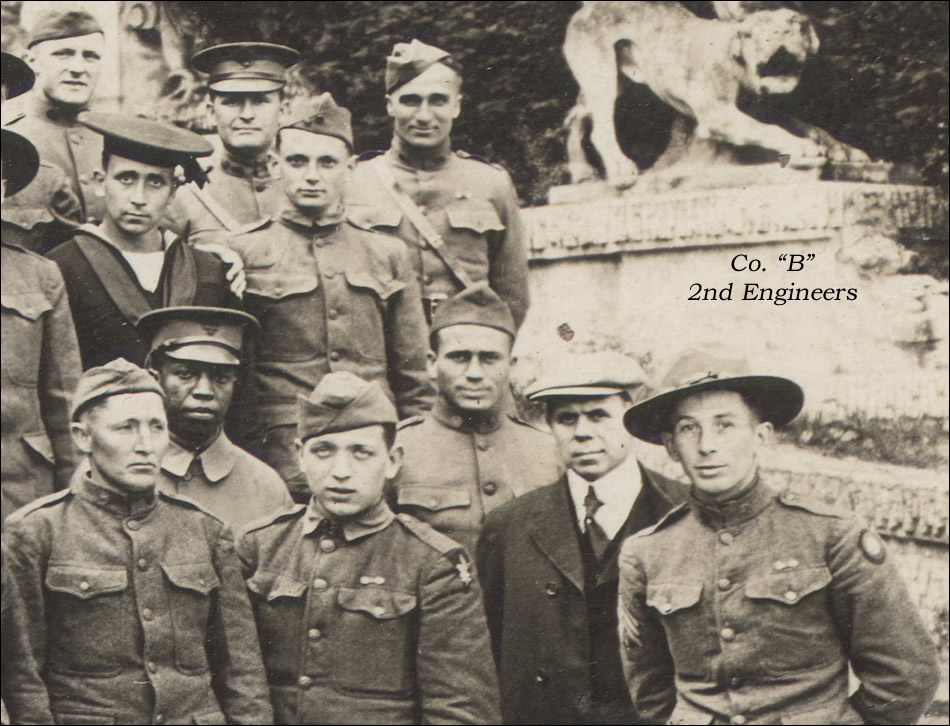 Company B, 2nd Engineers. The Insignia on the left is a 'District of Paris' patch with a silver fleur-de-lys. The patch on the right is an Air Service Insignia. The two hats with leather visors and chin straps above them are Y.M.C.A. Yes, there is a sailor present also. Patches ID'd by Brian Stewart. More close-up pictures will be posted soon.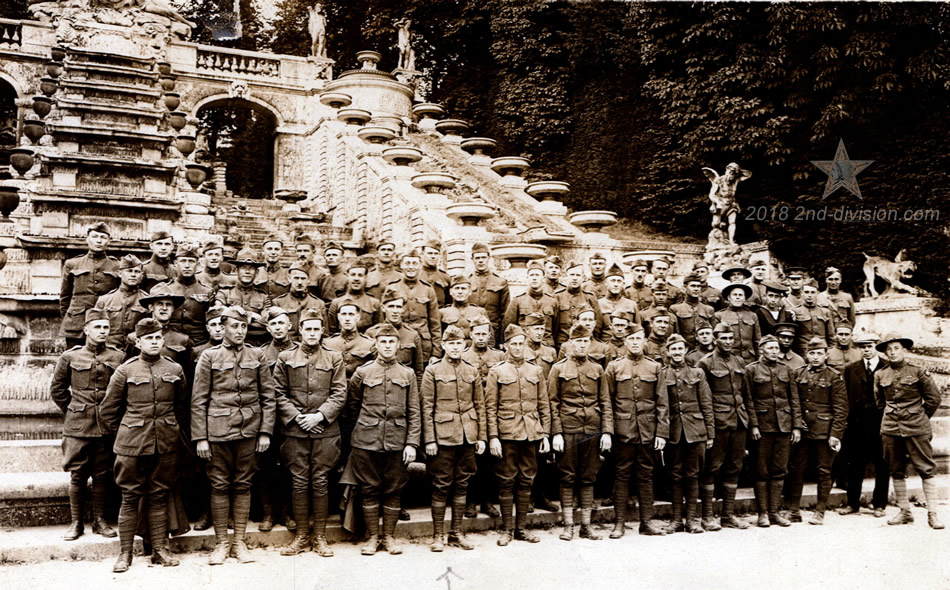 This photograph was almost certainly taken while on leave somewhere in France in 1919 when they were part of the Army of Occupation at the American bridgehead on the Rhine in Germany. Possible locations are Paris, Aix-les-Bains and Nice. Another possibility is Brest — just before leaving for the U.S. If you recognize this architecture and can tell me where this photograph was taken please contact me. Comments on this picture are appreciated.