Nave, Charles A.
Nave, Charles A.; Cottonwood, Ida.; B; Cpl; Prepn.; Chateau Thierry; Soissons, St. Mihiel; Blanc Mont; Attigny; Argonne; Rhine.
1919 postcard sent from Engers, Germany by Charles A. Nave, 2nd Engineers to Miss Corda Parker of Seattle, WA.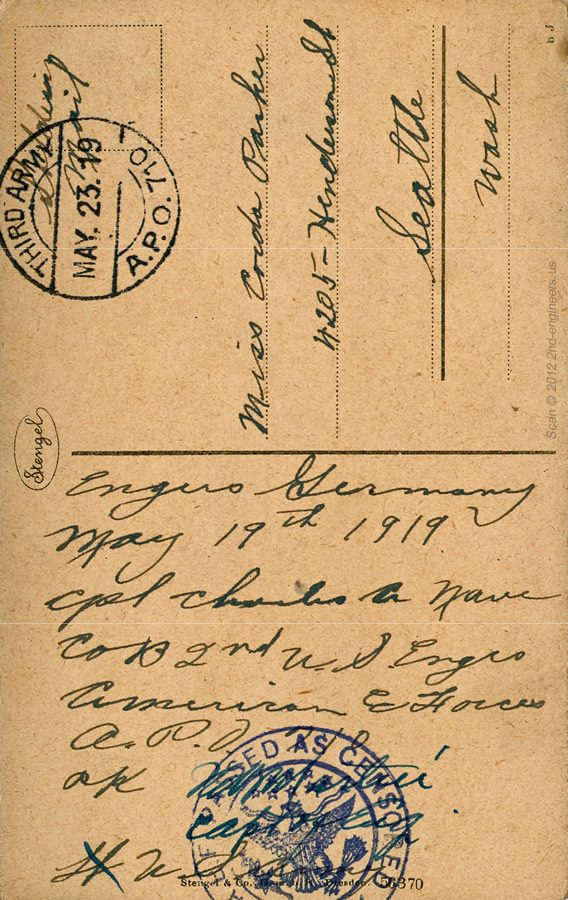 Charles lived in New Meadows District, Adams County, Idaho in 1930. Married with family. Also lived at Kahlotus, Washington during WW2.
Nave, Charles Allen, b. Oct 05, 1895, d. Nov 26, 1973, Sgt US Army WWI
Buried at Quincy Cemetery in Grant County, Washington.