USMC Marine Helmet—5th Marine Regiment—1st Battalion.
---
MARINE HELMET with the 2nd Division Indian Chief Painted on a red square background. Helmet is a MARINE bring-back and was stored in a corner of the an attic for many years until discovered new owners of the house. Helmet shows battle wear and use. Nice portrait of the Indian Chief. Above the INDIAN is a punched hole for the EGA (not present). A slight silhouette of the EGA is present and abrasion where it was screwed to front.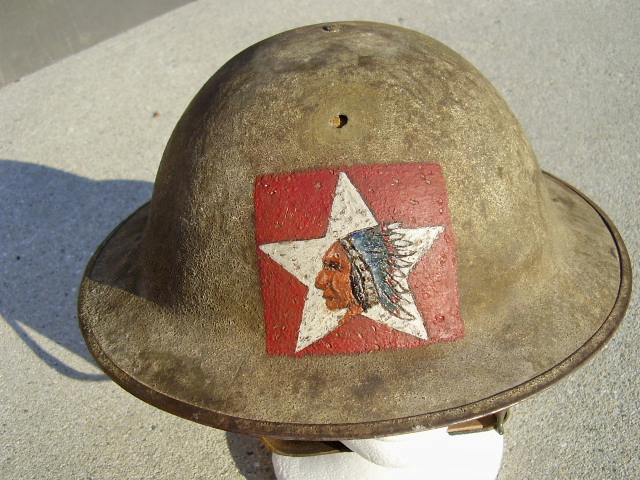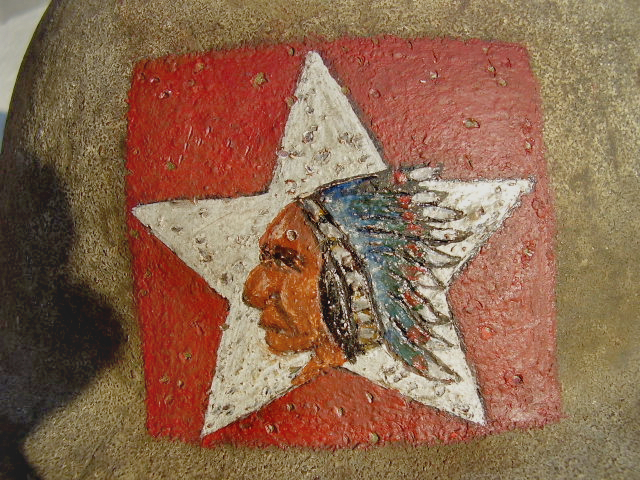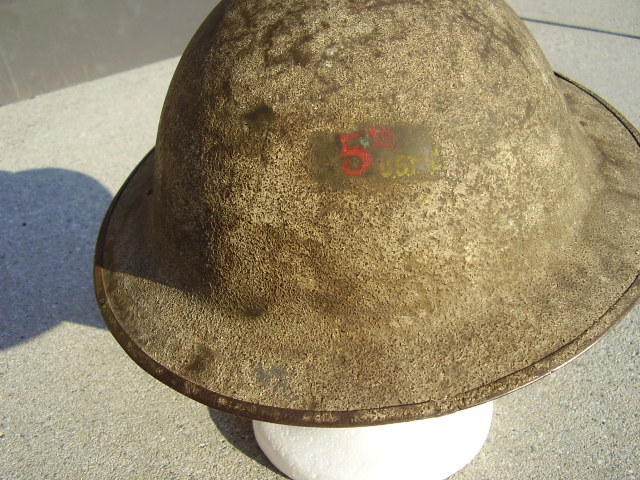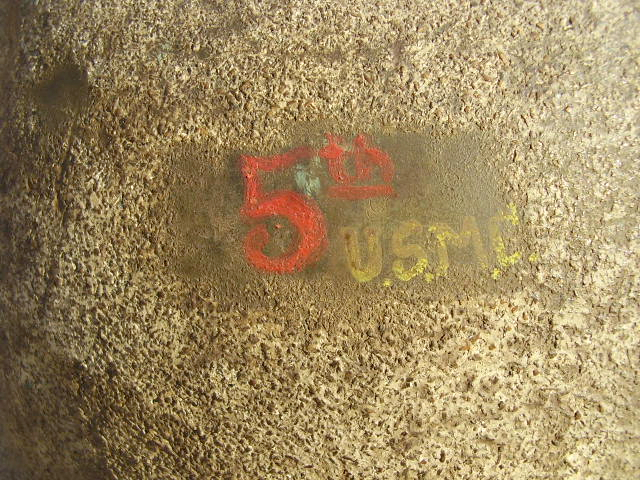 Images posted with permission of eBay seller.