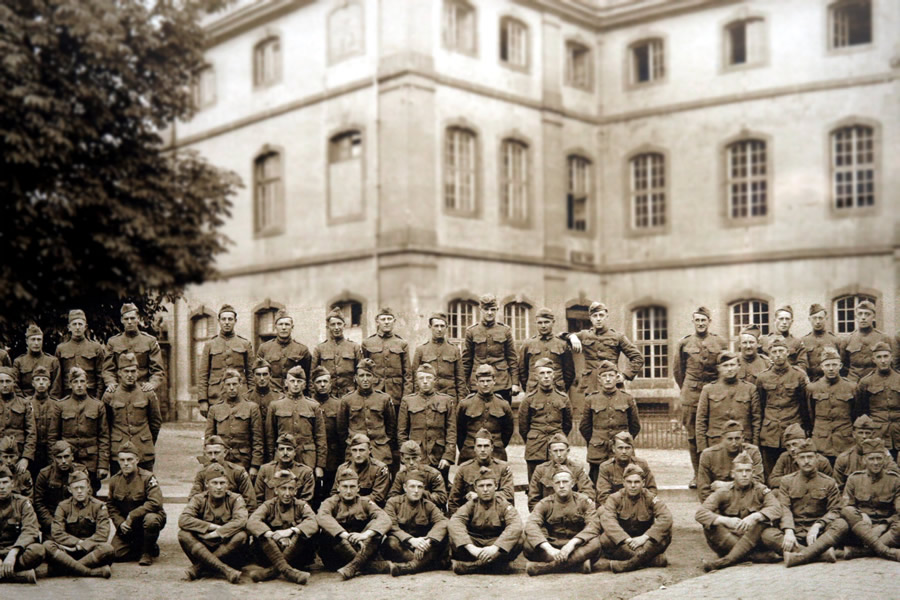 Photo courtesy of Gregg Start, grandson of Private Dick Start (center of photo with x on chest)
of Grand Rapids, Mich.; F; Pvt.; St. Mihiel; Blanc Mont; Attigny; Argonne; Rhine.
This portrait was taken at Schloss Engers, Rhine River, Germany. No other soldiers in this photograph have yet been identified.